Movie demo of the House Robot problem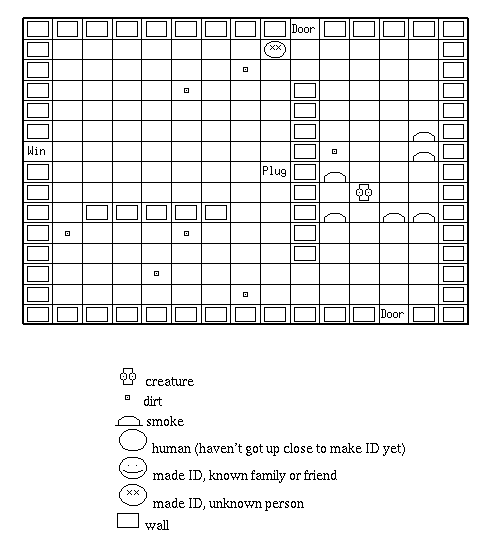 ---
Introduction
See
full description of the House Robot problem
. The creature investigates all humans, following strangers and avoiding getting in the way of family. When not occupied it defaults to a hoover.
This is a demonstration of the artificial world itself, with a hand-coded creature. See elsewhere for demonstration of a W-learning creature.
---
Humans and dirt
Here is the basic behavior:

"House Robot" movie, 200 steps.
See WMV:
---
Humans, dirt and smoke
We complicate things by making the robot a smoke detector and investigator as well.
Here it is too busy stamping out fire to attend to anything else:

"Fire fighter" movie, 200 steps.
See WMV:
---
Movie demo of W-learning in the Ant World problem
---