AI Links - Evolution Links
Evolution Links
---
Chaotic and Complex Systems
---
Bad design
The argument from
bad design
is one of the strongest arguments that living things are
evolved
, not designed.
Charles Darwin
Evolutionary biology conflicts with some people's
religious beliefs
in a way that most branches of science do not.
As a result, it is the object of controversy for some religious people. It is a controversy caused entirely by religion, not by science. If you did not have those religious beliefs, you would not find the science remotely controversial.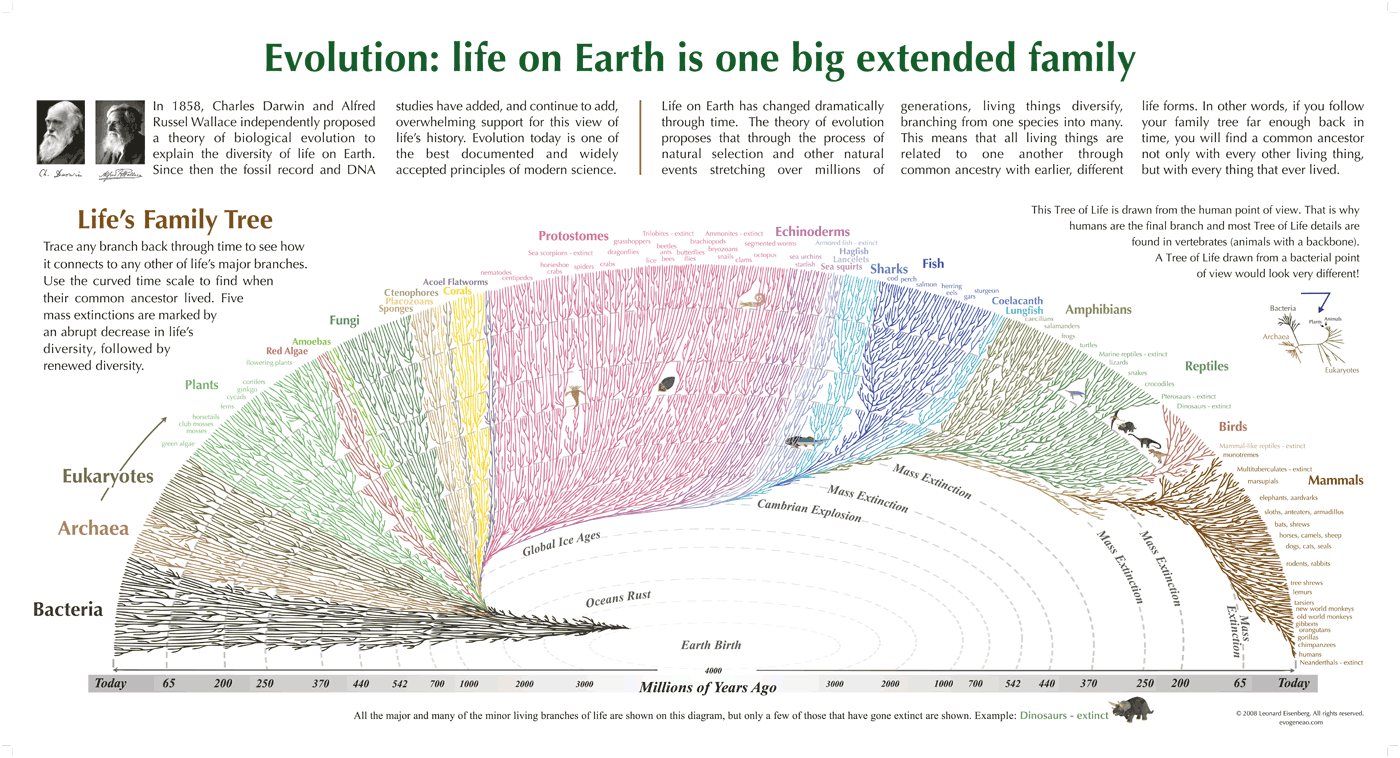 Fantastic "Tree of Life" poster.
See
larger
. You can order it
here
.